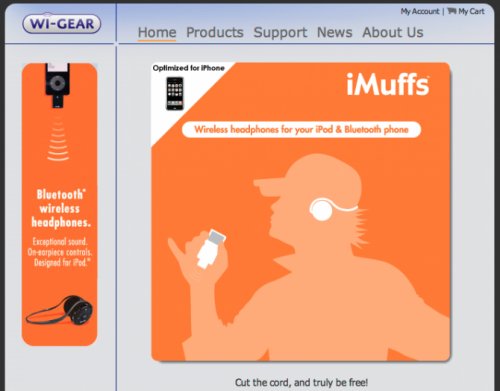 We've seen more than our share of third-party Bluetooth devices being offered for Apple's devices, so it would make sense for Apple to make their own. So it is no surprise that Apple might want in on the Bluetooth accessory game business.
Apple has just acquired Wi-Gear, a company that made a stereo headset called iMuffs. One of the company's co-founders now lists himself as an iOS Bluetooth Engineer at Apple and it looks like Wi-Gear has ceased operations.

We'll keep our eyes peeled for some new Apple branded Bluetooth headsets.
Apple, Bluetooth, Headphones, stereo, Wi-Gear