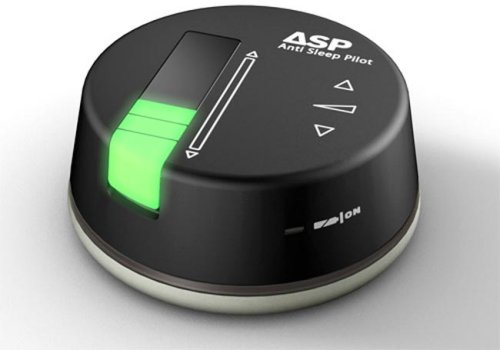 Being sleep deprived while driving is not a good idea. But as usual, there's a gadget that can help. The Anti Sleep Pilot attaches to your dashboard and monitors your fatigue levels by using reaction times from tests which maintain alertness, among many other inputs.
Then it uses these personal calculations to recommend that you take a break when you are about to hit a critical driving fatigue level, and so it prevents accidents, keeping you and others safe.

The Anti Sleep Pilot is available in Denmark but will hopefully be available worldwide soon.
alert, Anti Sleep Pilot, awake, driving