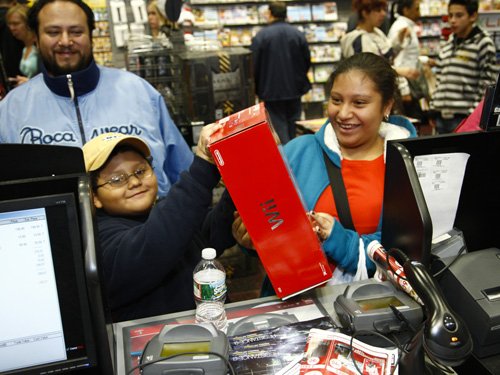 Nintendo saw a resurgence in sales during Thanksgiving week. Starting from November 21 and running through this past Sunday, the company shipped 900,000 DS, DSi and DSi XL systems as well as 600,000 Wii units.
It credited the spike to the usual Black Friday push as well as new colors for the devices. The company didn't say whether or not either figure was a record for the week, but both are well above Nintendo's average sales results through the rest of the year.

Nintendo has usually had its best sales in the last month of the year as parents buy Christmas gifts. Last year, Nintendo sold 3.31 million DS systems in December and 3.81 million Wiis.
DS, Nintendo, sales, Wii