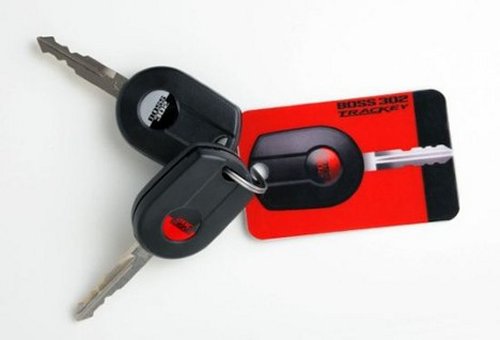 Sure, the 2012 Ford Mustang Boss 302 is already quite a powerful car, but it will go even faster if you pay some extra cash for the red-colored special TracKey. Whenever you start the Boss 302 using the TracKey, more than 200 parameters are changed in the car's software instructions. This transforms the 444 horsepower street machine into a track racer.
It's like having two cars in one. The TracKey will give you quicker throttle response, and a two-stage launch control feature that makes drag racing starts easy.

It's a shame it costs extra, but there is always a price for better performance.
2012, 302, boss, Ford, Mustang, TracKey