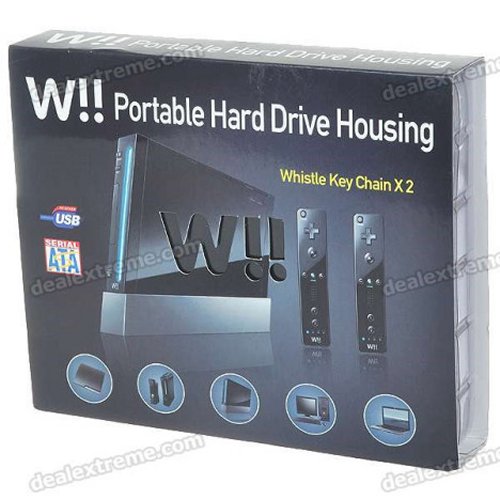 Is that a Wii? The packaging would lead you to believe that it is, but actually it's a W!!. A hard drive enclosure that looks like a miniature black Wii. Get it? W!!? Very clever. It will house a 2.5-inch SATA hard drive and offers a USB 2.0 connection that you can connect to your PC or Mac.
As an added bonus, the package includes some tiny Wiimote-like key chains that are also whistles. Umm. Okay. It'll cost you $9.70, which isn't bad for a fake Wii that will hold your hard drive.

[Technabob]
case, casing, Enclosure, external, hard drive, Nintendo Wii, W!!