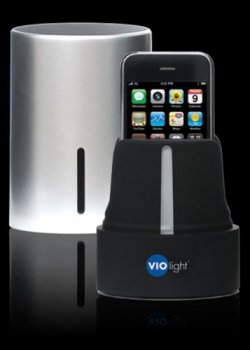 Germaphobes have a new weapon to wage war on germs. And it is only a $50 investment. The VIOlight UV light sanitizer will kill germs and bacteria on your phone, leaving it clean and germ free.
The device uses ultraviolet light to get rid of 99% of germs in less than five minutes. It works with smartphones, MP3 players, and other small gadgets. The VIOlight is also battery powered so you can take it with you and kill germs anywhere you happen to be.

Available now for just $50.
kill Germs, phone, sanitizer, UV Light, Violight