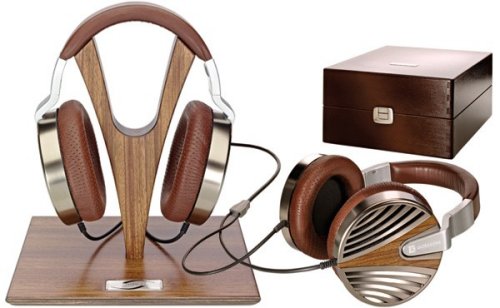 Ever heard of ruthenium? Me either. Turns out it's used as an external plating on these luxurious open-back headphones. There are other expensive materials inside, with titanium-plated 40mm drivers, silver-plated copper wires with 99.99 percent purity and kevlar-coated cables.
There is also Ethiopian sheepskin earcup pads. The Ultrasone Edition 10s will cost you $2,745. Crazy, I know. So if you have some money burning a hole in your pocket, why not give them a try.

Not sure why anyone would spend that kind of money on headphones, but if your wealthy, you might as well go for it.
Edition 10, expensive, Headphones, luxury, Ultrasone