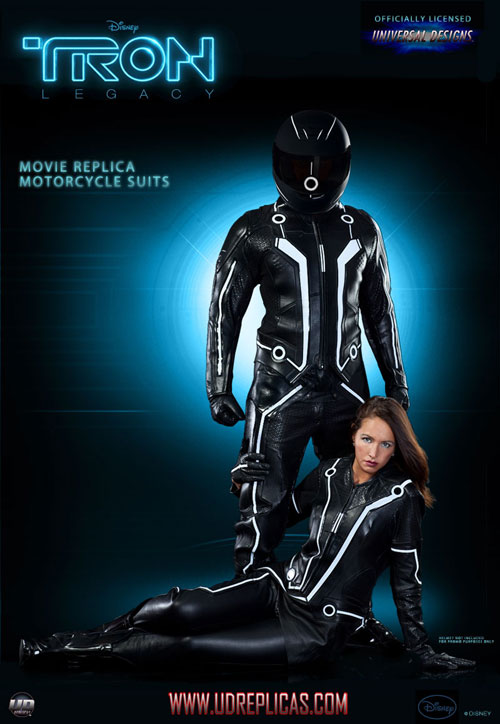 Somewhere right now Tron guy just jizzed in his pants. UD Replicas has unveiled its latest replica motorcycle suits and this time they feature designs from the new Tron flick set to launch soon. The guy's suit is based on the Sam Flynn suit in the movie and the ladies suit looks similar.
The suit features CE approved body armor, form molded leather detailing, light reflective accents, and heavy duty stretch spandex. The suit has a silicone hexagon print and a form molded leather disk. The suit comes in four different pieces.
You can buy the parts individually with the jacket for $498, the pants for $269, the gloves for $79, and the boots for $149. Alternatively, you can go all geek and get the entire suit for $995. You can order yours up right now.
motorcycle accessories, tron, UD Replicas