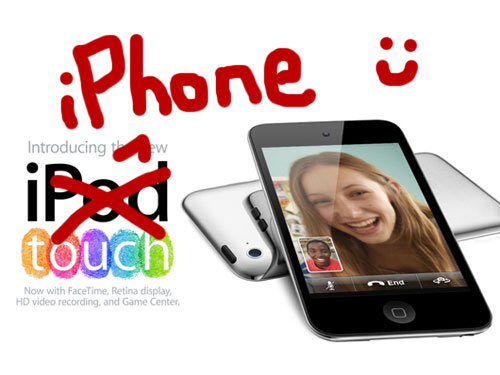 We can't all afford iPhones, but even so you probably already own the latest generation iPod touch. Well, you can now turn that Touch into an iPhone 4 thanks to a selection of applications.
You'll need the fourth generation iPod touch, a VoIP app like Skype and Line2. Of course you'll also need an always-on Wi-Fi connection. After all of that you can proceed. Just be aware that you will have a shorter battery life.

Hit the link below to check it out.
DIY, iPhone 4, iPod Touch