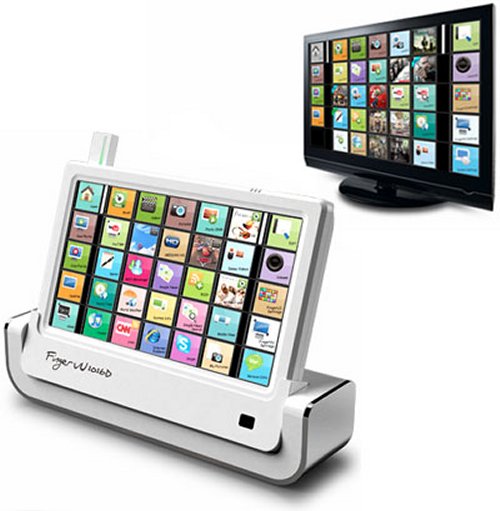 Most of us who need a secondary monitor don't need a very large one. And we don't want it attached to a computer if at all if possible. The SoundGraph FingerVU 1016W touchscreen monitor is a battery-powered 10-inch monitor that allows you to control a variety of Windows applications with widgets that are accessible on the touchscreen itself.
It communicates wirelessly through USB. The FingerVU 1016W would be ideal to use with your HTPC (Home Theater PC), making it easier and more handy to use. You have full control of the software without having to turn on the TV.

Nothing yet on a shipping date, or price.
HTPC, monitor, remote, SoundGraph, Touchscreen, USB, wireless