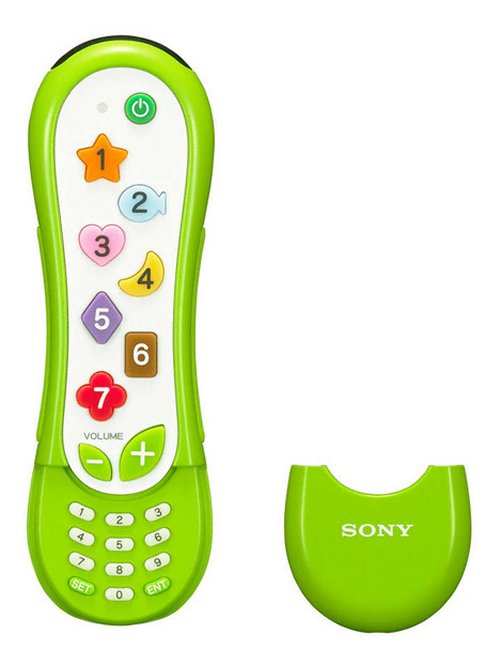 If your little rugrat starts throwing around the standard remote control that comes with your TV, it's not a big deal. But what if you own a more sophisticated universal remote with a full touchscreen display? You don't want the kids destroying that one.
Sony is here to help. The RM-KZ1 universal remote control was specially designed and built from the ground up for kids. It's splash proof and features a locked down battery and programming compartments, you also have a "volume limiting" feature which locks the volume in place.

It should be available now at Target stores for about $18.
Kids, remote control, RM-KZ1, Sony