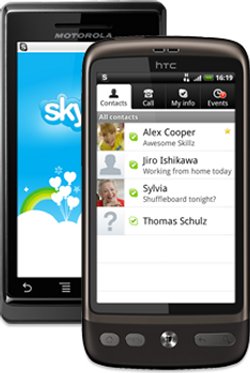 Android users have been waiting for this for a long time and now Skype is finally offering Skype for a wide range of Android phones. Android users just need to go to skype.com/m and follow the instructions there.
You can make Skype-to-Skype calls of course, and users will be able to send and receive IMs as, one-to-one, or in a group chat. You can also call phones using Skype Credit over Wi-Fi or 3G. If you are already a Skype user, you'll see your full contact list when you sign into your account on your Android phone.

Pretty cool and about time.
Android, phone, Skype