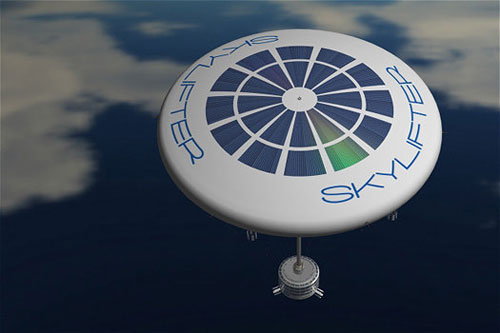 I never really thought about how heavy equipment gets to remote locations. For instance, the giant cutters that they use logging when they are miles from a paved road. That stuff has to get there by helicopter often.
The problem is that the most powerful helicopter today can only lift 20 tons. Really heavy equipment simply can't get where it's needed at times today. A company called Skylifter has unveiled a new way to transport up to 150 tons of gear.
The thing is called the Skylifter and it is a round balloon that is 150 meters wide. It has a range of 1240 miles and the balloon acts as a parachute when it is landing to release the equipment. The balloon is a concept for now and construction will begin over the next three years.
Aircraft, skylifter