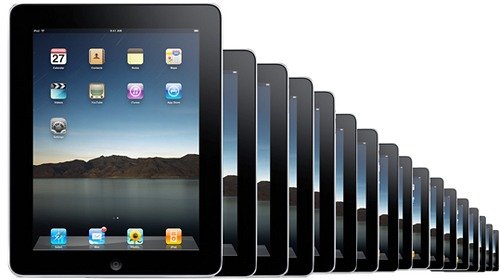 According to Taiwanese component suppliers contacted by Brian White of Ticonderoga Securities, Apple is not only working on a 7-inch iPad, but one that should have a camera, Retina Display and up to 128GB of storage. Current iPads are limited to 64GB of memory. The analyst was also told that the new device should launch in the first quarter of 2011, and have a "micro or mini" USB port.
The current iPad does support USB peripherals, but only through its 30-pin dock connector, which limits people to one add-on at a time. AppleInsider notes that the port may reflect the European Union's establishment of micro USB as a standard for mobile charging.

Retina Display is present on only two Apple devices so far: the iPhone 4, and the fourth-generation iPod touch.
128GB, Apple, iPad, Memory, retina display, Seven inch