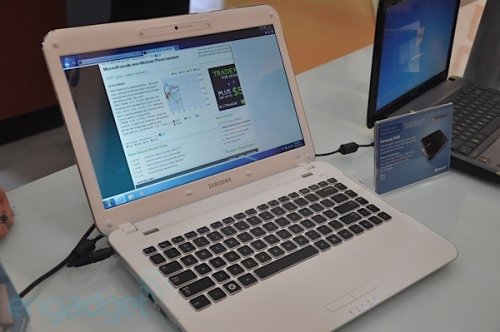 You know how it is. You purchase a notebook that's been filled up with bloatware that you don't want. We've all been there. But the Korea-bound Samsung X430 notebook is free of such things. The notebook is apparently a Microsoft Store Exclusive, and offers a Microsoft Signature Image label that means that it's copy of Windows 7 is completely free of trialware and other crap.
However, Microsoft has filled it with a bunch of in-house software like Windows Live, Bing Maps 3D, and Microsoft Security Essentials. I guess you are trading one set of bloatware for another.

It will cost you $1,099 and for that price you get a Core i3 ULV processor, GeForce 310M graphics chip, 500GB hard drive, and 14-inch WXGA display.
bloatware, Microsoft Stores, Notebook, Samsung, X430