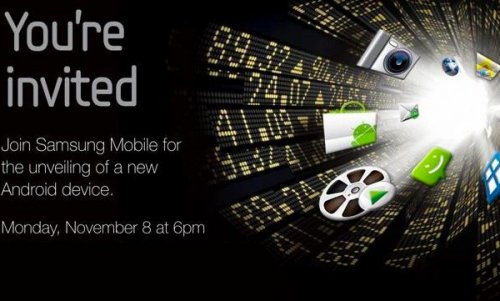 If you are a Samsung fan and an Android fan, you will be on pins and needles for two weeks. That's how long you'll have to wait before Samsung Mobile officially shows off its latest and greatest? Android device. That's the official date, but we all know that we will get some intel before then.
We have no idea what it might be, but we are checking our wish list and as soon as we hear more info we will let you know.

What do you think it is?
Android, device, Samsung