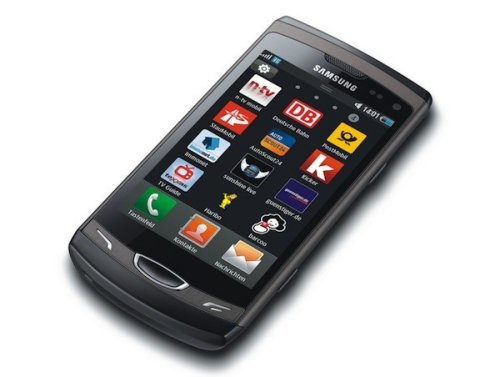 Samsung has further expanded its Bada options with the introduction of the new and improved Wave II. The most significant difference over the previous Wave is a larger 3.7-inch WVGA SLCD screen, compared to a 3.3-inch AMOLED of its predecessor.
Aside from that, you get the same 1GHz Hummingbird processor, the very same LED flash-equipped 5-megapixel camera and the same Bada. There is a new Swype-type input method called Trace however.

It will be available sometime in November for €429, or about $590.
bada, Samsung, smartphone, Wave II