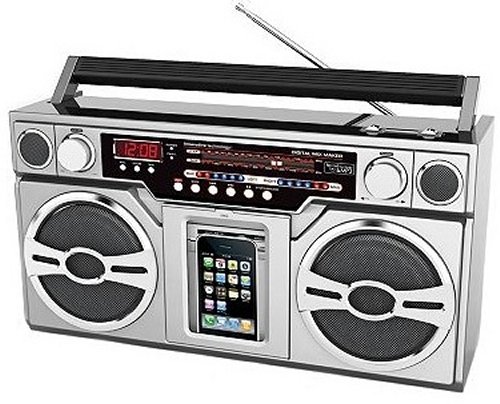 Boom boxes are probably best left in the past, but if you want to relive the old days, then check out this Innovative Technology Boom Box. It supports both your iPhone, iPod, or any MP3 player via an auxiliary audio input.
You can dock your iPhone into the cassette deck, and turn it into an expensive cassette tape. It also sports an SD card slot and a USB port so you can record live music from the built-in FM radio as MP3 files.

This retro boom box will cost you $129.99.
boom box, boombox, ghetto box, iPhone, iPod, retro, stereo