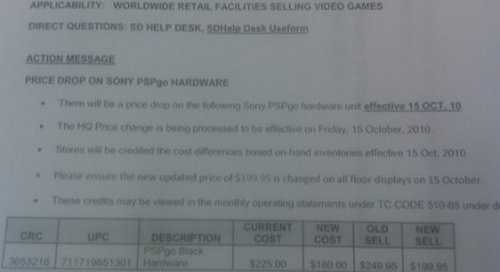 Sony's PSPgo left a a lot to be desired and that $250 asking price isn't helping It just can't compete with other handheld consoles. But if you've been thinking about buying the PSPgo anyway, here's some good news.
A leaked document seems to indicate that there might be a $50 price drop coming soon. Sony hasn't commented on this, neither a refute or a confirmation. But they have to start moving units.

$200 makes it much more enticing to take a chance on the handheld.
price drop, PSPGo, Sony