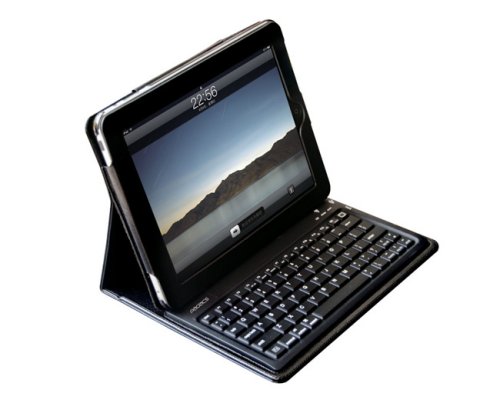 We've seen a number of iPad cases with integral keyboards, which are handy for easier typing rather than using the iPad's on screen keyboard. But most have low quality keyboards that you won't want to use for long typing sessions.
PADACS Toccata Keyboard case is perfect for the heavy duty iPad user, since it sports a built in bluetooth keyboard with plastic keys, similar to more traditional keyboards. The Bluetooth 2.0 keyboard is compatible with a wide range of devices including the iPhone 4 and iPhone 3GH (with iOS4) and Bluetooth enabled devices running Windows, Mac or Linux.

The PADACS Toccata iPad Keyboard case is available to pre-order for $69.95.
case, iPad, keyboard, PADACS, Toccata