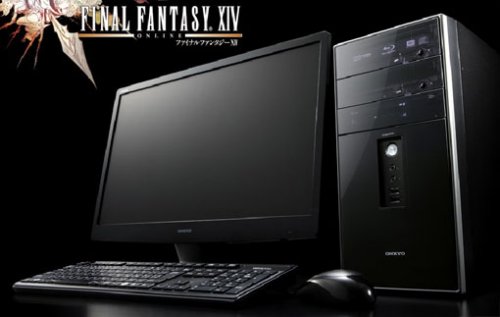 Onkyo has launched the DT615-FF Final Fantasy-ready desktop PC in Japan. It is FF ready because this computer meets the hardware requirements that provide the best user experience possible when playing Final Fantasy Online (XIV).
The Onkyo DT615-FF features an Intel Core i7-870 processor, 4GB of RAM (up to 16GB), a 5400rpm 1TB HDD, a Blu-ray disc burner, an nVidia GeForce GTX460 with 768GB of VRAM and a 500W Power Supply Unit. The Onkyo DT615-FF with a 21.5-inch Full HD LED-backlight monitor is priced at 149,800 Yen ($1,863).

You can also purchase it without the LCD display for 129,800 Yen ($1,614).
desktop PC, DT615-FF, Final Fantasy, Onkyo