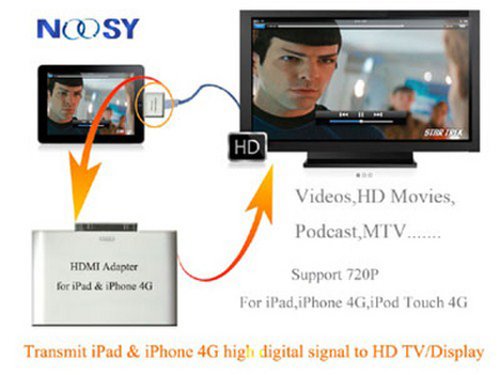 NOOSY China is an unauthorized third-party Apple accessory manufacturer who has come up with a HDMI adapter for the iPad, iPhone and iPod touch (4G). It will allow you to output the display of your device to your larger HD display.
However it isn't clear if the adapter will support audio over HDMI or not. We also aren't sure if it supports DRM protected content over HDMI, but the site shows images of Star Trek on the iPad and on a connected TV so there ya go.

Nothing on pricing yet.
adapter, HDMI, iPad, iPhone 4, iPod Touch, NOOSY