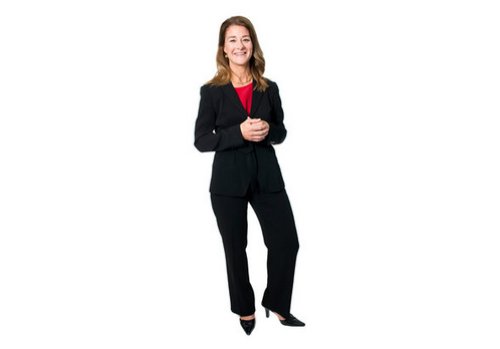 In an interview with the New York Times, Melinda Gates, wife of William Gates, says that Apple products are not allowed in their household. She is supporting her husband, who you may remember had banned all Apple products from his company's campus back in 2005.
You can check out her Apple related answers from the interview below.

Do you own an iPod, which is made by Apple?
No, I have a Zune.
What if one of your children says, "Mom, I have to have an iPod?"
I have gotten that argument – "You may have a Zune."
Do you have an iPad?
Of course not.
Is it true that Bill works on an Apple laptop?
False. Nothing crosses the threshold of our doorstep.
Isn't there room in this world for both Apple and Microsoft?
Microsoft certainly makes products for the Macintosh. Go talk to Bill.
Apple, bill gates, Melinda gates