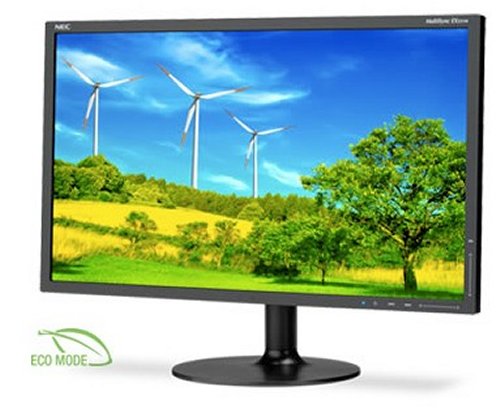 NEC's new MultiSync EX231W is looking pretty sleek. This 23-inch monitor weighs just 9.3 pounds, has an ultraslim bezel (14.6mm) and a native 1920 x 1080 screen resolution, and it also features 250 nits of brightness, 25,000:1 dynamic contrast ratio and an ECO mode that consumes just 16 watts.
There's also DVI and DisplayPort options and a USB pass-through on the top of the monitor that enables quick webcam or flash drive connections. You also get an ambient light sensor, carbon savings meter, touch-sensitive on-screen controls, four-way adjustable stand and an intelligent power manager.

It ships next month for $339, and that includes the company's three year limited warranty.
EX231W, LCD, monitor, MultiSync, NEC