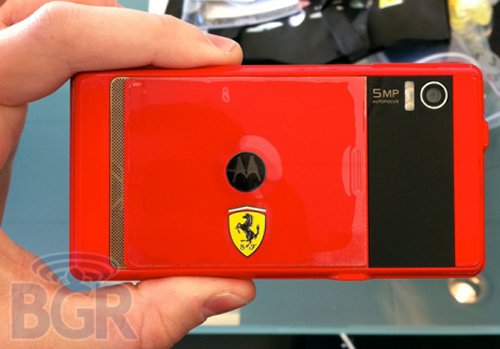 The Motorola Milestone (Motorola Droid) might not be the latest and greatest phone anymore, but the guys over at Boy Genius have spotted a Ferrari-branded version of the phone, giving it some new life. It looks pretty good in Ferrari red.
The device has been produced in limited quantities of course and has been given to members of the board, as well as some vip customers. Specifications are the same as the standard Milestone, so it is simply a facelift.

Ferrari fans will love it.
edition, Ferrari, Milestone, Motorola