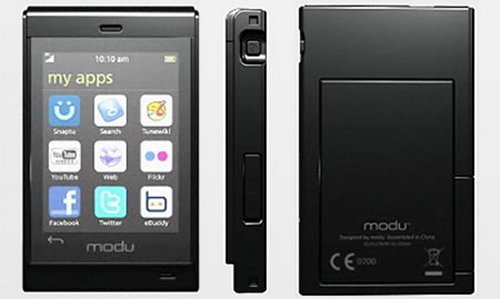 Modu is offering what they are calling the "The Lightest 3.5G Touch Phone in the World". It runs on Brew and goes by the name Modu T. This is the company's first touchscreen handset that features a 2.2-inch display, GPS, FM radio, 2GB of internal memory and support for expansion via microSD cards.
It's fully compatible with their 'fy' add-ons, which means you can add features to this device like a 5MP camera, sports kits to it for the exercise, and even a QWERTY keypad. It comes with Facebook and other social networking options as well.

Nothing on price yet.
3G, handset, mobile, Modu T, phone