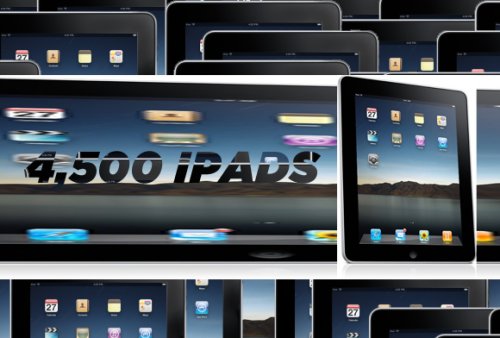 Michael Hedges purchased 4,500 iPads. No he did not lose his mind. They were purchased for his company Medtronic to use. Michael Hedges is the CIO, vice president, and head of global IT at Medtronic, which has 40,000 employees.
Hedges was one of the first corporate users to show an interest in the iPad, switching the normally gigantic expensive displays at a trade show Medtronic sets up at with iPads at its booth. That was less than a week after the iPad was released. And now he has purchased 4,500 iPads for the company.

With the iPad replacing the laptop and the desktop, he hopes to extend the normal 3-year refresh rate to 4 years instead. We shall see.
$500, 4, Apple, buys, iPads, Michael Hedges