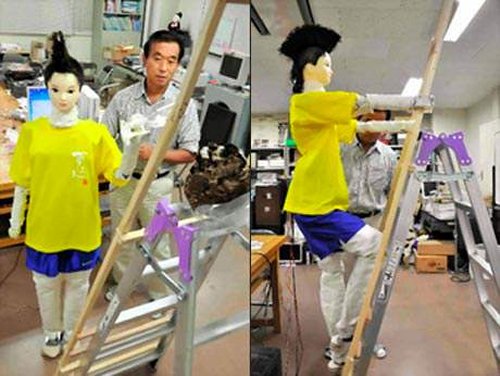 Want to avoid getting stung by wasps as you are trying to exterminate them? Why not go all out and build a humanoid robot with a mohawk to do it for you? Professor Sekine of Utsunomiya, Tochigi Prefecture, Japan, did just that.
The bot is called Mohican as in "last of the Mohicans" though this is the first. It can be controlled via remote and voice. He hopes to release it "sometime next summer,". A shame it doesn't yell at the Wasps like Mr. T.

I pity the fool who builds a nest in my porch!
humanoid, mohawk, robot, Wasps