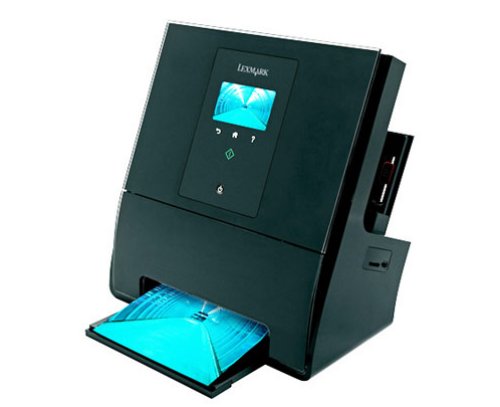 Printers have now learned to stand upright. Maybe soon they will learn to beg for paper as well so they can get an ink treat. This is Lexmark's first all-in-one printer with an upright design. It's called the Genesis and it sports a 4.3-inch capacitive color touchscreen display for access to the printer controls and menus.
The Lexmark Genesis also sports a 10-megapixel imaging sensor that enables it to transfer a page from "document to digital" in seconds. It takes just .750 milliseconds after you close its front-facing scan bay, for the CMOS sensor to generate a preview on the 4.3-inch color touchscreen, and 2.2 seconds after that, it's scanned a full 4800 x 1200 image.

The Lexmark Genesis will be launched sometime next year for $399.
all in one, Lexmark Genesis, printer, upright