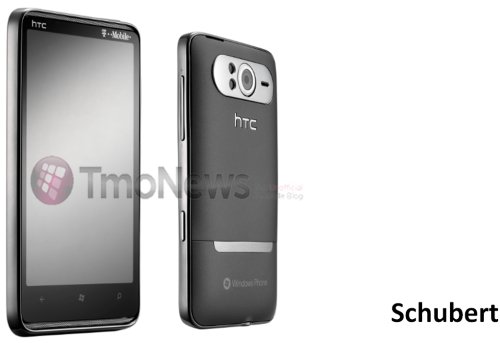 The HTC HD7 has a gorgeous body, but you may just love her for her mind since this beauty is running Windows Phone 7. The leaked specs include: A 4.3″ 800×480 screen, a 5-megapixel camera, 576MB of RAM and 16GB of on-board storage.
We don't know yet if the HD7 can do HSPA+ and take advantage of T-Mobile's "4G" speeds. Pricing is said to be at $199.99 after a 2-year agreement.

We should know more tomorrow.
HD7, HTC, leaked, schubert, smartphone, T-Mobile