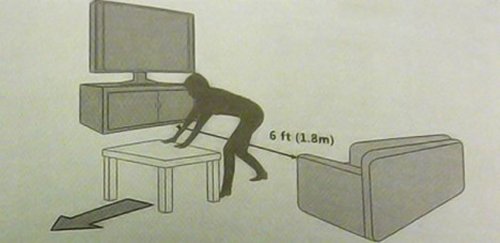 Better move that coffee table out of the way. If you have a super small living room, you better re-arrange it. If you plan on using the Kinect that is. Some pages from the upcoming Kinect's user manual have surfaced, and it confirms what some folks have been worrying about. That you will need some spare space.
The manual suggests that players stand about six feet away from the sensor to be visible. If there are two people playing, they should stand eight feet away. It won't be an issue for many of us, but if you have a small room it could be a problem.

The PlayStation Move is also said to have an 8 feet distance recommendation as well, but the funny thing is that the Nintendo Wii doesn't have those problems.
6 to 8 feet, distance, Kinect, User Manual, xbox 360