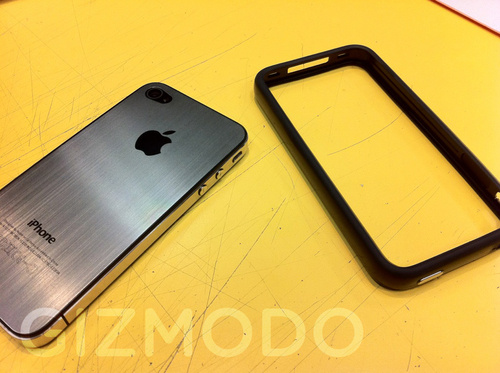 Gizmodo received the image above from a source who claims that it is the iPhone 4 for Verizon. Whether it is real or not, it looks damn good.
There have been credible reports of Apple engineering being aware of back glass problems that make the iPhone 4 design too fragile. So an aluminum back makes a lot of sense. There's just no way to know if it is real or not just yet.

But we know that we like it. The source claims that the Verizon iPhone has a "brushed aluminum back and a standard black front." and that it will come packaged with a bumper.
Update: It's just an alternative back cover.
Apple, design, image, iPhone 4, leak, photo, picture, Verizon