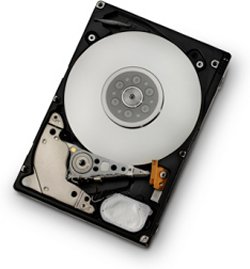 We all want speed. There is no such thing as too fast. So Hitachi has introduced its 600GB Ultrastar C10K600 2.5–inch enterprise hard drive. It is said to be the fastest professional 10,000RPM hard drive. It features 64MB of cache and optimizations to help it transfer data about 15 percent faster in random seeks and 18 percent faster sequentially than the previous best performer.
There are also some new power management tricks that allow this drive to operate 22 percent more efficiently than the competition. A 6Gbps SAS link is what offers its speedy data transfers and includes the option for hardware encryption to lock unauthorized access to the data within.

These drives are shipping now and have been approved for use by computer builders.
2.5-inch, 64MB, C10K600, cache, hard drive, Hitachi, Ultrastar