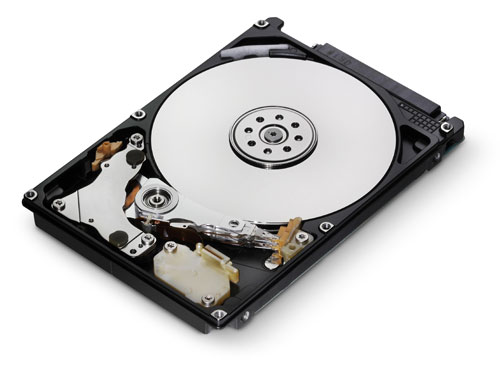 Hitachi has unveiled a new family of HDDs that are aimed at use in mobile devices like netbooks and notebooks. The new drives have 750GB capacity and they will be offered in 5400-rpm and 7200-rpm versions. Each of the versions has the same platters inside.
Those new platters have 375GB per platter and allow the high capacity HDDs to fit into a standard 9.5mm form factor. The drives are also resistant to shock that mobile devices will encounter. The new drives are also the first from Hitachi to use Advanced Format with larger physical sector sizes to help use the storage area more efficiently.
The 5400-rpm version needs 0.5W when idle and 1.4W during operation. The 7200-rpm version needs 1.8W during operation. The 5400-rpm version will ship in November for $129.99 with the faster 7200-rpm version coming in Q1 2011.
hdd, Hitachi, Storage