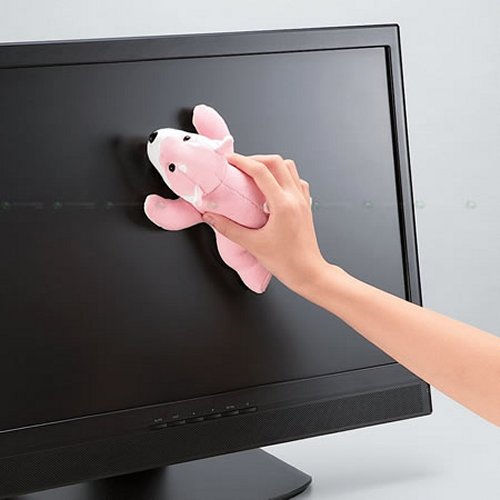 Desktop and laptop screens can be a pain. They collect a lot of dust and dirt. You have to clean them regularly. It's either that or just ignore the debri when trying to watch a movie. Well, the Groomy and Baby Groomy plush toys from Elecom are here to help.
These cute little critters are specifically made to clean your screens safely without scratching. The Groomy's belly is made of a soft tissue that leaves the screen looking crystal clear. If you like stuffed animals, you may as well put these guys to good use. There are 18 different models available.

You dirty it up and Groomy will clean it.
Baby Groomy, clean, cleaner, Groomy, Plush, screen, toy