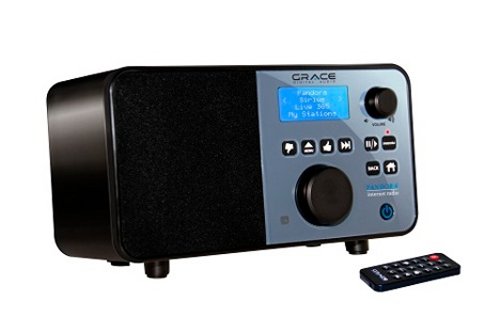 Grace Digital has announced its GDI-IR2550p. It's capable of streaming music directly from your Pandora stations. Other radios can already do that, but this one allows you to use thumbs up/down, bookmarking, as well as play and pause features from the front panel or on the remote.
If you own an iPhone or iPod touch, you can use the device as a remote. Plus you have access to over 50,000 radio stations, podcasts and on-demand content including NPR on-demand, FOX News, CNN, BBC and Sirius Premium Internet radio.

You can also sync it with your iTunes library via Wi-Fi. The price is $170.
grace digital, pandora, Radio, tabletop