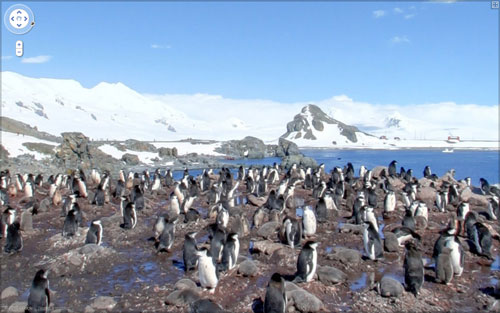 Google has now announced that it is offering Street View on all seven continents. Google has now added Street View coverage for Brazil, Ireland, and Antarctica to its offerings. Strange to hear Street View on Antarctica considering there are no streets.
The content was apparently either given to Google by people that have been there or the images were taken while walking around. The Antarctica content that is on the service is panoramas of Half Moon Island. There is also a cool image of a bunch of penguins standing around.
At least in Antarctica Google doesn't have to worry about capturing payload data accidentally. It's more than a bit strange to me with the holes in the US service that we can see Antarctica, but I guess being able to say service on all continents is good for headlines.
Google, Street View