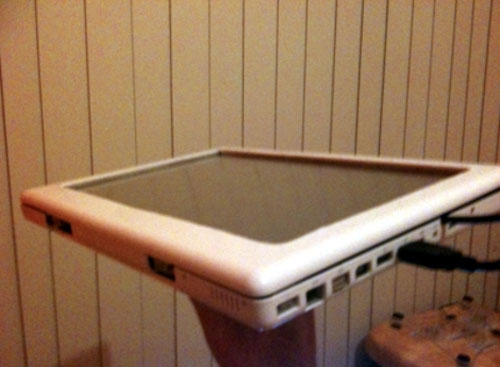 Back in 2007, many will recall that the batteries in notebooks were seemingly blowing up at random around the world. One guy has a MacBook with a Core 2 Duo inside that blew up and damaged the machine so it wasn't usable.
The geek decided to use that machine for a DIY tablet project with some cool results. The tablet he turned the MacBook into still needs some more work on it, but it is operational. The guy integrated a touchscreen and was able to use the screen with the bezel turned the correct way.
One of the things that the guy is still working on is getting the black USB cable sticking out the side for the touchscreen internalized for a cleaner look. The tablet is apparently working as is and you can see a video of it in action below.
Apple, MacBook, tablet