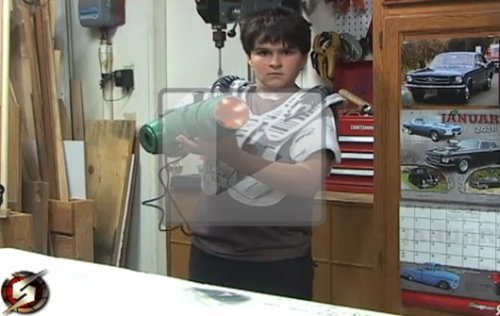 If you are looking to trick or treat as Samus from the Metroid game this year, you might want to pay attention to what this father and on team have created. 11-year old Joseph DeRose and his father have built Samus' arm cannon. That's the entire costume at the moment, but it's an impressive arm cannon.
It features an array of LED lights with several settings, which is controlled by an Arduino. There's also several sound effects from the Metroid games.

Joseph even has to correctly "log in" to use it!
arm cannon, costume, DIY, halloween, metroid, samus