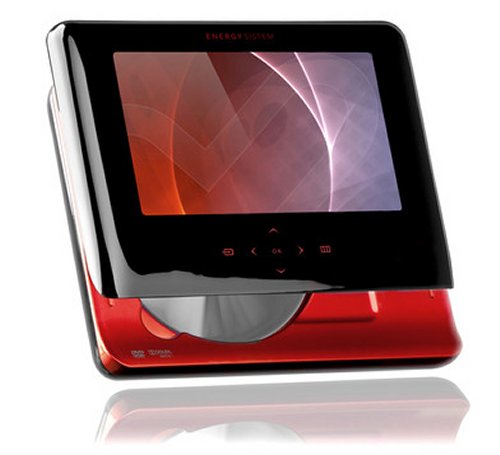 Energy Sistem has introduced a new portable DVD player called the Energy M2700. This player has all of the basic functions that you need and can read DVD-R, DVD+R, DVD-RW, DVD+RW, CD-R, and CD-RW. It measures 21cm x 4cm x 15.8cm and weighs in at 840 grams.
The Energy M2700 also features a 7-inch high-resolution widescreen display, a USB port and an SD/MMC/MS card reader. It can also be used as a digital picture frame.

The Energy M2700 will cost you 84.66 EUR (or $116).
DVD player, energy, M2700, red, Shift Ruby