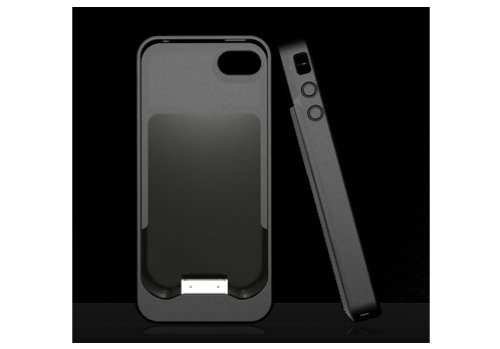 We never have enough battery life. That's just a fact of life. So Energizer's new AP1201 case for the iPhone 4 is a welcome addition to the Apple gadget family. As iPhone cases go, it actually looks pretty stylish and non-offensive.
It's a slim, protective case of silicone rubber that charges your phone while it's wearing it. There are two charging options, a high speed charging mode which charges the phone first, then the case. While the other option provides simultaneous pass-through charging.

The case will double the battery life of your iPhone for $69.99.
AP1201, case, charger, Energizer, iPhone 4