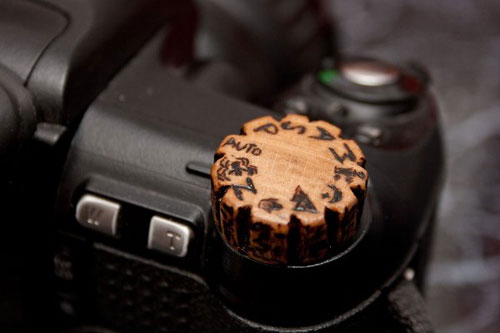 I would bet at one time or another we have all loaned someone something and had it returned with damage. That is frustrating and the least we expect from those who borrowed it is to fix it for us. That is just want one guy did.
As the story goes, a dude loaned a DSLR to a pal and while the pal had the camera, the control wheel was somehow lost. Rather than return the camera broken, the dude who borrowed it set about crafting his own replacement.
The DSLR was gifted with a new control knob that is hand carved from wood and then had the icons for the controls burned into it. The finished product is cool and has more character than the actual knob.
DIY, DSLR