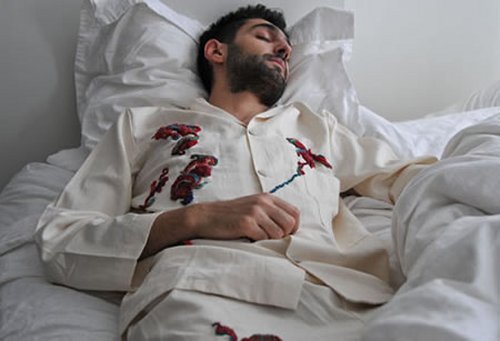 Forget alarm clocks. Dream Jammies will shake you awake. Alexander Reeder's technologically enhanced pajamas are connected by a series of wires to an iPhone App that allows you to get shaken awake by someone connected to the other side. No matter how far away they may be.
The Dream Jammies are pretty ugly, but they are fitted with motion sensors that can tell whether the wearer is standing up, laying down or tossing and turning. The information is transmitted to their partner's iPhone which indicates restful or restlessness via a colorful screen. If one partner shakes their iPhone, it wakes their sleeping partner.

Pretty cool. But not if the couple is fighting.
app, awake, Dream Jammies, iPhone, shakes, Sleep