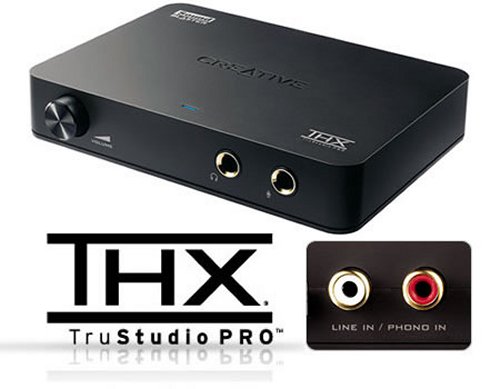 Creative has a brand new sound card. The Sound Blaster X-Fi HD USB Sound Card is the next-gen version of their X-Fi Surround 5.1 USB. It offers nearly the same specs as the 5.1 USB, but with a few improvements. THX TruStudio Pro is on board to enhance audio for the hardcore gamer and movie buffs as well.
There is also an audio input and capture ability along with front-facing headphone jacks of the larger 1/4 inch variety. It also has special RCA inputs for phonograph input. Lastly, the software that's bundled with it can be used to convert LP's to FLAC, OGG or MP3 formats.

It's shipping via Amazon or Creative's online store for $99.99.
Creative, LPs, MP3, Record, sound blaster, Sound Card, USB, X-Fi HD