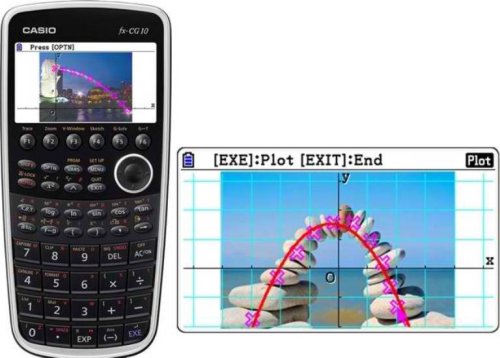 Normally calculators are boring. Not anymore. The Prizm fx-CG10 hits stores January 2011 and it will change the face of calculators forever. That's because it sports a high-resolution 65,367-color 3.7″ display.
Some cool features include: the new Picture Plot technology where you can choose one of 55 different images that the calculator graphs for you. You can also produce color coded graphs on the Prizm. You can also display your calculations on a screen without connecting the Prizm to a PC.

Nice. Math geeks will love this one. $129.99.
Casio, color, Graphing Calculator, high-res, math, screen