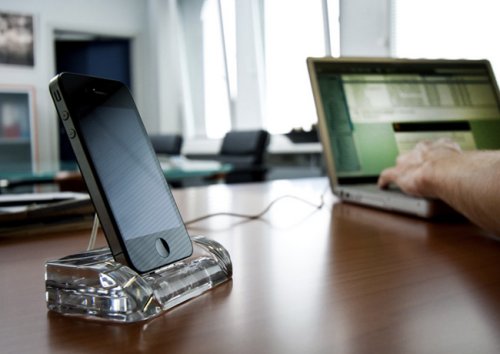 Calypso Crystal has designed a limited edition crystal iPhone Dock in four different designs. Each dock is hand crafted from a solid chunk of crystal glass, giving it an elegant luxurious look.
The four designs include : Aurora (limited to 999 units,) Beau, Celestia and Dune. So if you are in the market for a fancy glass iPhone dock, now is your chance to get one. Assuming you have the cold hard cash anyway.

Your iPhone will find it very calming I'm sure.
Calypso, crystal, glass, iPhone Dock