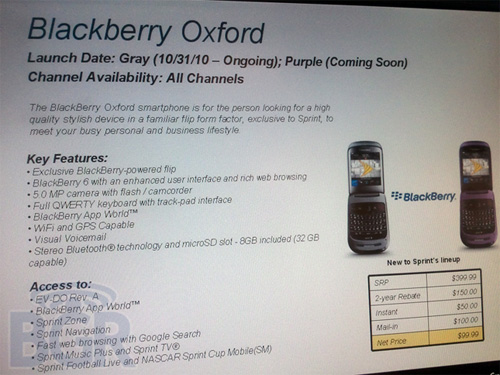 The BlackBerry Style is headed for Sprint and according to BGR, the device temporarily codenamed the Oxford will be a Sprint-exclusive. The Style would arrive at Sprint on October 31 in gray. It will apparently become available in purple at a later date.
The flip phone will have BlackBerry 6 preloaded, a 5-megapixel camera, a QWERTY keyboard, Wi-Fi, GPS and EVDO Rev. A support for its 3G. Bluetooth is onboard, and the handset should come bundled with an 8GB microSDHC memory card.

The Style will cost $100 at Sprint, after a $100 mail-in rebate and a two-year contract.
BlackBerry, halloween, Sprint, style