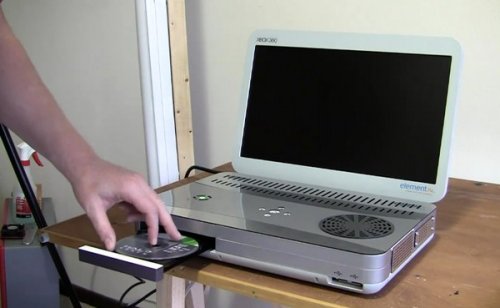 Ben Heck's latest creation may not look all that slim, but it is smaller than his 2009 version by 1.5-inches and an inch shorter. This latest version now has an internal power supply and is even quieter than before.
The system has the usual touch power and eject buttons and the display is a 17-inch Gateway LCD that manages a full 720p.

The model shown above is being given away as part of a contest on The Ben Heck Show, but he's making two others that you can purchase if you like.
ben heck, console, DIY, hack, laptop, mod, portable, slim, xbox 360