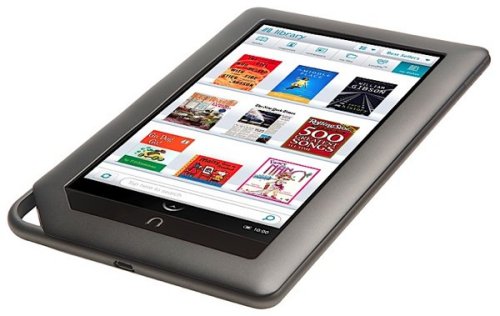 Barnes & Noble just announced its all-new Nook Color, an Android tablet with a 7-inch color touchscreen. B&N is calling it a hybrid of e-reader and tablet, and it even sports a full-on tablet-style UI, along with Facebook and Twitter integration.
Other features include built-in WiFi (802.11b/g/n) and 8GB of storage, but no 3G. The price is $249. For that price you get a decent screen thanks to the "VividView," 16 million color, 1024 x 600 IPS display. Not sure how we feel about that corner handle though.

There's also a microSD slot in that 0.48-inch thick body and it weighs 15.6 ounces. Battery life is 8 hours of reading with the WiFi off. The Nook Color ships on November 19th, pre-orders are available now.
Barnes & Noble, color, eReader, Nook, tablet