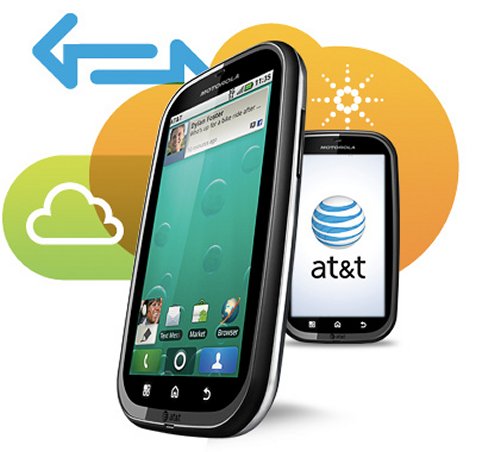 AT&T will also be getting a higher-end Motorola Android smartphone in its lineup. The Motorola Bravo. This one will feature a 3.7-inch FWVGA touchscreen display. The Bravo will be a tablet oriented smartphone without a sliding hardware keyboard.
It will launch with Android 2.1 with MOTOBLUR 1.5, with 2 GB of internal storage, which can be augmented with a memory card. We don't have any additional specs for CPU, camera, or video resolution yet though. We do know that it will have an FM tuner and supports the carrier's HSDPA 7.2 Mbps and HSUPA 2.0 Mbps protocols.

The Bravo is expected to retail for $129.99 on a two-year contract and should be available before the holiday season.
AT&T, Bravo, Motorola